Troubleshooting steps if a network device shows a configuration error or is discovered as unknown
A device shows a configuration error or is listed as unknown if:
To troubleshoot:

Navigate to Network > Network Devices, and click the desired network device name. This will automatically take you to the Edit Network Device page if it's in a Configuration Error state. If not, click the hamburger icon () next to the device name and select Edit.
Test the credential if the entered credential is incorrect or empty (displays a hyphen).
Associate a different credential if the test fails.
Create a new credential if the credential test fails even for the correct credential, and then retry.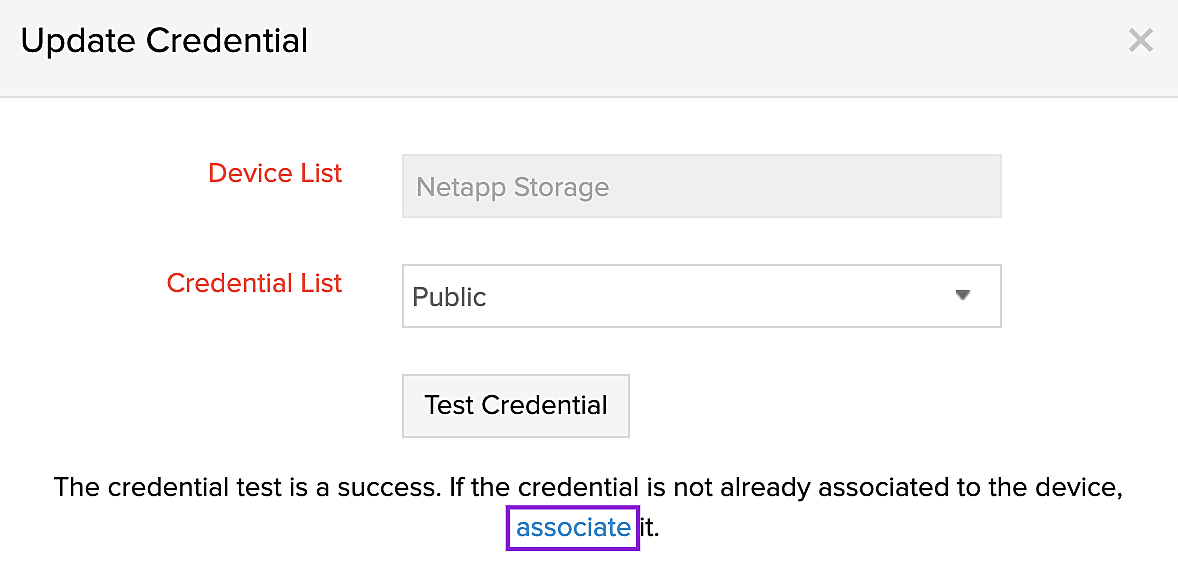 The association process takes at least five minutes. If the configuration error persists even after associating a credential, you can test the SNMP credentials directly
using the MIB Browser
. The failure could be due to any of the following reasons:
The SNMP port is blocked
The firewall (either the firewall on the poller machine or the firewall in the network) is blocking requests to that device.
The device does not allow SNMP requests from the IP where the On-Premise Poller is installed.
If the error persists, you'll have to troubleshoot from your end with the help of your network administrator or the device vendor.


If a device status changes to Configuration Error, the alert email is sent only to the account contact.