Not receiving any SMS alerts
The following might be one of the possible reasons for not receiving SMS alerts:
1. One possible reason could be that the mobile number configured for SMS alerts are not associated to the monitors in your account


To associate your mobile number to the monitor, please follow the below steps:

Log in to your account and navigate to Admin > User Management > Users
Click on the dropdown Associate to User Group
Select the desired monitor group to be associated
Click Save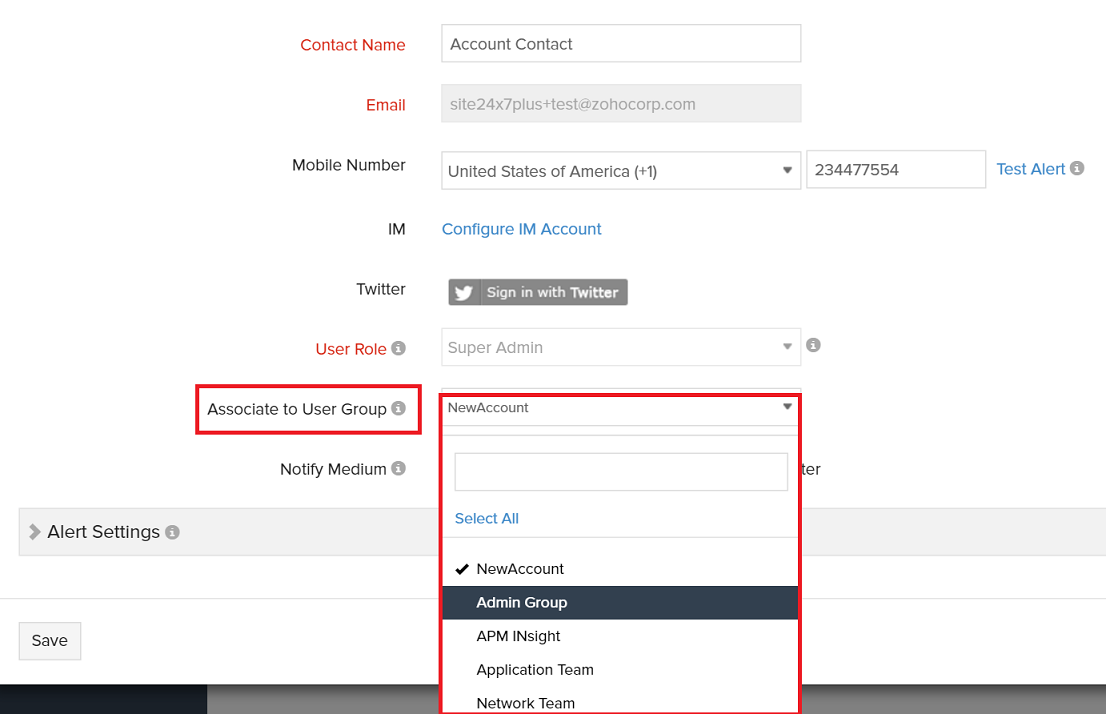 Note: Since we use services from bulk SMS providers, you might not receive SMS alerts if your phone number is registered with a '
Do Not Disturb
' list. Refer here to see the list of Supported SMS Providers.
2. Another reason could be prefixing zero to your phone number, while configuring the phone number. For example, if you want to add the phone number +64 02201 234567, enter the phone number in such a way that after the country code (+64), the phone number is entered without zero (as in +64 2201 234567)