You can publish the availability status of services to your NOC teams via Site24x7 Operations Dashboard. Operations Dashboard will show the most recent status of all your services across your configured monitoring locations, and will auto-refresh every 1 minute.

To create a new Operations Dashboard, please log in and navigate to Admin > Share > Operations Dashboard > Add Dashboard

Dashboard Name: Give a display name to your dashboard. This will help you in easy identification, when you have more than one dashboard configured.
Select Resource Type: Choose appropriate monitors or monitor groups, that you want to publish. You can create multiple dashboard views by segregating monitors or monitor groups.
Select Dashboard Layout: Choose your layout design. We have two intuitive dashboard layouts to choose from.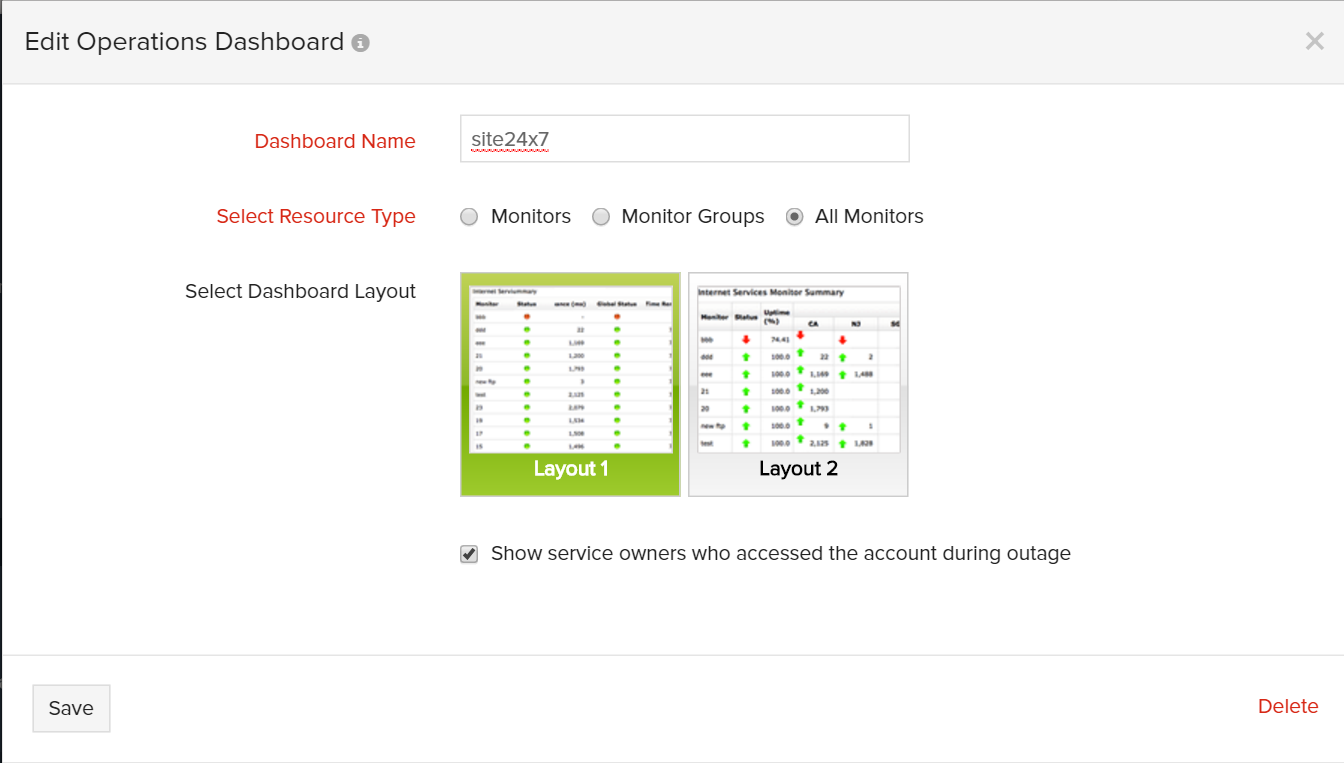 After customizing your dashboard, you can generate a permalink or a HTML code using which you can publish your dashboard to your NOC teams.