Setting up Zoho Directory and assigning Org Admin roles
Setting up Zoho Directory for your organization

Providing the Org Admin role to a user

Converting an Org Admin to a user

Setting up Zoho Directory for your organization:
Log in to directory.zoho.com using your Site24x7 username and password.

Create a Zoho Directory account by providing your Company Name, Portal Name, and Phone Number, and then click Create Account.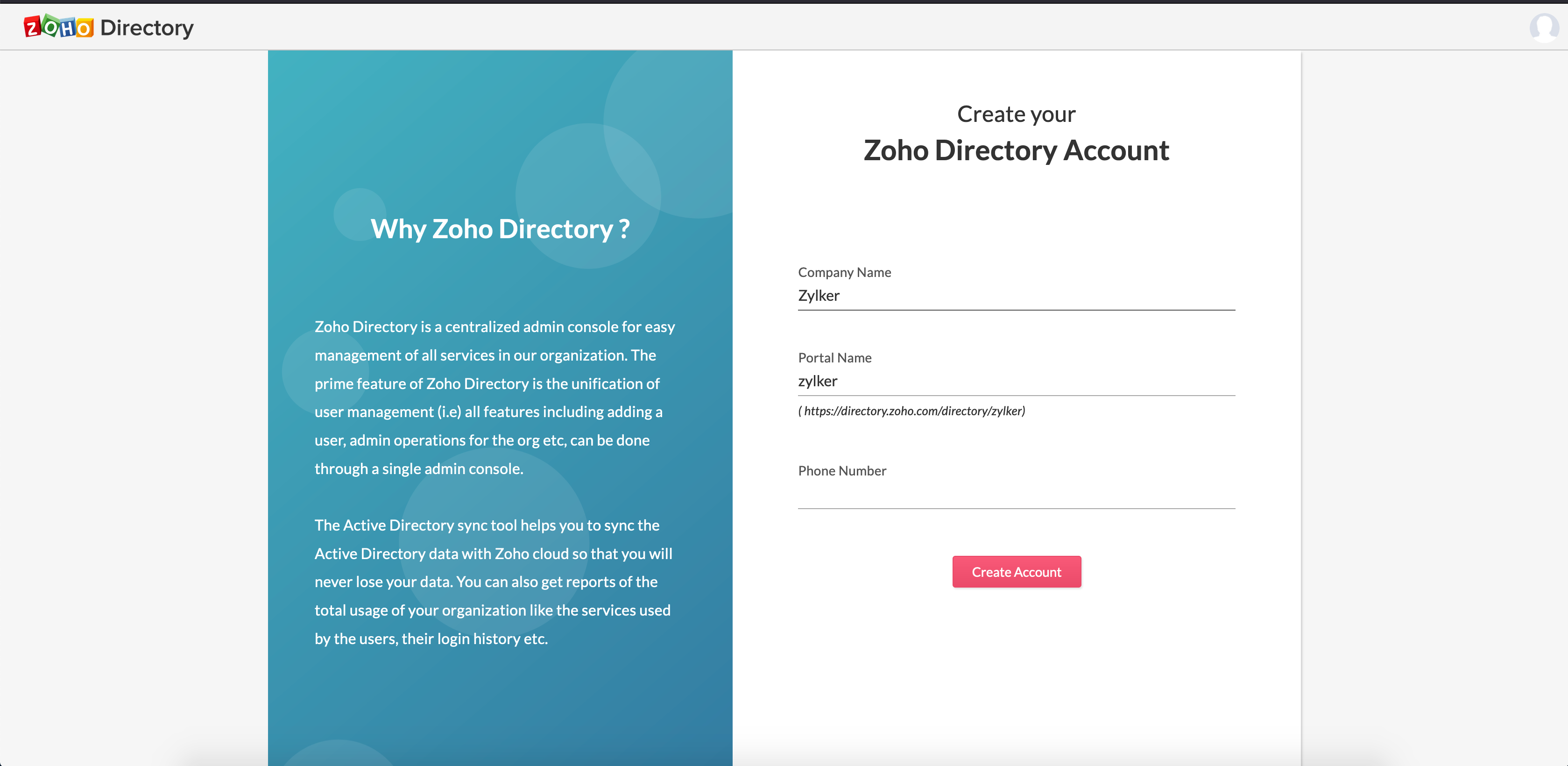 Learn how to set up Zoho Directory
Providing the Org Admin role to a user:

Org Admins are the primary account holders of the Zoho Organization account.
Log in to the Zoho Directory.
Click on Admin Panel > Users > Add User. Provide details like Basic Information, Company Information, Locale Information, and Additional Information in the form that opens. Then click Add.
Navigate to Admins and choose the user to be assigned the Org Admin role. Then click Assign.


Adding Org users
Converting an Org Admin to a user:

Navigate to the Admins tab in Zoho Directory.
Hover over the Org Admin you wish to change to a user.
Click Unassign.

Unassigning admin role

Once the Site24x7-Zoho Directory integration is available Site24x7 users will be auto-imported to Zoho Directory. The integration process in progress.
Related Articles

How can I change my current organization name?

If you'd like to change your company name—for instance, from Zylker to Vtitan—follow the below steps: Log in to Site24x7. Navigate to My Account > Change Organization Name. On clicking Change Organization Name, you will be redirected to Zoho ...

Different user roles and related access permissions

Site24x7 lets you have a control over the access level of the users and the administrator of an account can add multiple users by providing them with various access permissions. Following are the user roles in Site24x7, which can be entailed to a ...

Add a sub-user

For adding a sub-user, please follow the steps given: Login to Site24x7 Navigate to Admin > Users > Click on the (+) icon Fill in basic details including Name, mobile number, email address, and IM account Specify User Role and associated User Group ...

Adding sub-users to your Site24x7 account

As the Super Admin/Admin of your Site24x7 account, you will be able to invite and add a user to be part of your Site24x7 account. When the primary Site24x7 account holder adds a sub-user, a Site24x7 account will be automatically created for that ...

User dissociation in MSP

Dissociation of users can be done via The Edit Customer Preferences form The Edit Customer Group form The Edit User form User dissociation will fail if the user is the Account Contact or the last contact of an User Alert Group. Learn more. User ...